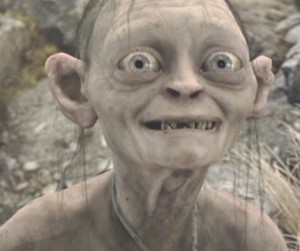 One of the things I do on a semi-regular basis in the search for research funding for colleagues is look at public sector tenders for possible opportunities.  The vast majority aren't relevant for my purposes – I'm sure that tender for cadaver transport (presumably to remove the skeletons from the cupboards?) was a good opportunity for someone, though.
Something I've never understood – and if anyone can explain it I'd love to know – is why the UK public sector goes to such lengths to make it difficult to get hold of the full set of documents for their calls for tenders.  Usually there's the briefest of summaries provided in a publicly accessible form, and it's this that I usually send on.  To get the full picture, you need to log in to the relevant agency's shiny web tendering system.
But you can't log in until you've created an account.
And you can only create an account by giving full details of your organisation.  Who you are, where you are, what you do, what type of organisation you are, how many employees the organisation has.  Once that all been entered, then there are usually some activity codes to select to reflect the organisations main line of business.   No doubt this is all crushingly important – I wouldn't want anyone to mistakenly think that the University of Nottingham was (a) an SME; or (b) a supplier of paperclip-related products.  It's as if all these information requests are a precursor to a deep and meaningful long-standing relationship, when all I'm doing – for now – is having a quick flirt with a potentially attractive and available funding opportunity ("my academic mate might fancy you") that may not prove to be our type.
I'm never sure whether to register as 'University of Nottingham' or 'Nottingham University Business School'.  But the problem with signing up as Nottingham University Business School is that it doesn't have a separate legal existence, while the problem with signing up as UoN is that no-one else can do so later.  I've had problems before when using a shiny electronic tendering system with trying to hunt down the institutional username and password set up as a result of a tentative interest in some other call which everyone's long since forgotten about.
And… am I the institutional contact?  I can't sign or submit stuff on behalf of the university, so… no.  However, I want the information, and I become very unpopular if I enter the details of the people who can sign stuff off so that they get bombarded with increasingly cryptic shiny electronic tendering system messages.
So far, so tedious.  I've put in the minimum possible level of information about UoN or NUBS, and I've taken a view on who ought to be the contact.  I'm now mildly annoyed.
Can I see the tender documents, now, please?
Well, no.  The system is going to email you first to confirm your account.  You'll need to wait about ten minutes and then click on the link.  I'm now quite frustrated.
Okay, so now….
No.  You'll need to log in again, using the username and password that we'll send you, possibly in separate emails.  In about another ten minutes.  I'm now very annoyed, and I'm telling myself how more annoyed I'm going to be if this goes nowhere.
Right, so…
Ah, no.  You'll have to change the password first.  Which means you need to think of a new one that's memorable yet not important.  You might have to share it with others involved in any tender, so it shouldn't be your internet banking password, your facebook page, your twitter account, your blog, or your university email password.
Then – and only then – can you see the precious documents.   Of course, if it turns out that the academic who asked you for your information turns out not to be interested, the price of the information you extracted is being bombarded with cryptic emails from the shiny system demanding that you log in… from now until the closing date.  And perhaps months later.  There's nothing I find more helpful than being informed that some shiny electronic tendering system that I'd long forgotten about is being upgraded to an even shinier system and won't be available from 7:30 to 7:32 on Sunday week.  I promise I'll try not to let it spoil my weekend.
I understand why procurement people want to know who is interested in their tender.  I'd want to know that too.  I'd want to know if my call was reaching SMEs, or universities, or consultancies, or overseas, and so on.  I'd want to know who was interested, but didn't tender, and perhaps even why.  But seriously…. does the process have to be so onerous?  Can't the information just be made freely available – or at least available with a much shorter registration process?  I don't want to register and set up a supplier profile on your shiny new system.
I.  Just.  Want.  The.  Call.  Information.  Please?