A version of this article first appeared in Funding Insight in June 2018 and is reproduced with kind permission of Research Professional. For more articles like this, visit www.researchprofessional.com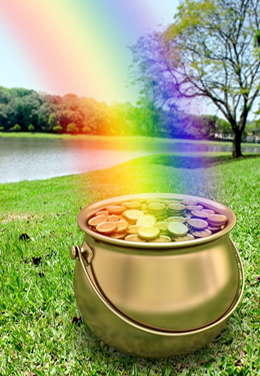 Post-doctoral or early career research fellowships in the social sciences have low success rates and are scarcely less competitive than academic posts. But if you have a strong proposal, at least some publications, realistic expectations and a plan B, applying for one of these schemes can be an opportunity to firm up your research ideas and make connections.

Reality check
If you're thinking of applying for a postdoc or early career social science fellowship, you should ask yourself the following:
Are you likely to be one of the top (say) six or seven applicants in your academic discipline?
Does your current track record demonstrate this, or at least trajectory towards it?
Is applying for a Fellowship the best use of your time?
There's a lot of naivety about the number of social science fellowships there are and the competition for them. Perhaps some PhD supervisors paint too rosy a picture, perhaps it is applicant wishful thinking, or perhaps the phrasing of some calls understates the reality of what's required of a competitive proposal. But the reality is that Postdoc Fellowships in the social sciences are barely less competitive than lectureships. Competitive pressures mean that standards are driven sky high and demand exceeds supply by a huge margin.
The British Academy has a success rate of around 5%, with 45 Fellowships across arts, humanities, and social sciences. The Leverhulme Trust success rate is 14%, with around 100 Fellowships across all the disciplines they support (i.e. nearly all). The ESRC scheme is new – no success rates yet – but it will support 30-35 social science Fellowships. Marie Curie Fellowships are still available, but require relocating to another European country. There are the new UKRI Future Leader Fellowships which will fund 100 per call, but that's across all subjects, and these are very much 'future leader' not 'postdoc' calls. Although some institutions have responded to a lack of external funding by establishing internal schemes – such as the Nottingham Research Fellowships – standards and expectations are also very, very high.
That's not to say that you shouldn't apply – Fellowships do exist, applicants do get them – but you need to take a realistic view of your chances of success and decide about the best use of your time. If you're writing a Fellowship application, you're not writing up a paper, or writing a job application.
Top Tips for applications
Credible applicants need their own (not their supervisor's) original, detailed and significant Fellowship project. Doing 'more of the same' is unlikely to be competitive – it's fine to want to mine your PhD for publications and for there to be a connection to the new programme of work, but a Fellowship is really about the next stage.
If you don't have any publications, you have little to make you stand out, and therefore little to no chance. Like all grant applications, this is a contest, not a test. It's not about being sufficiently promising to be worth funding (most applicants are), it's about presenting a stronger and more compelling case than your rivals.
If you have co-authored publications, make your contribution clear. If you have co-written a paper with your supervisor, make sure reviewers can tell whether (a) it is your work, with supervisory input; or (b) it is your supervisor's work, for which you provided research assistance.
Give serious consideration to moving institution unless (a) you're already at the best place for what you want to do; or (b) your personal circumstances prevent this. Moving institution doubles your network, may give you a better research environment, and gives you a fresh start where you're seen as an early career researcher, not as the PhD student you used to be. If you're already at the best place for your work or you can't move, make the case. Funders are becoming a bit less dogmatic on this point and more aware that not everyone can relocate, but don't assume that staying put is the best idea.
Don't neglect training and development plans. Who would you like to meet or work with, what would you like training in, what extra research and impact skills would you like to have? Fellowships are about producing the researcher as well as the research.
Success rates are very low. Don't get your hopes up, and don't put all your eggs in one basket and neglect other opportunities.
Much of the rest of my advice on research grant writing applies to Fellowships too.
Even if you're ultimately unsuccessful, you can also use the application as a vehicle to support the development of your post-PhD research agenda. By expressing a credible interest in applying for a Fellowship at an institution that's serious about research, you will get feedback on your research plans from senior academics and potential mentors and from research development staff. It also forces you to put your ideas down on paper in a coherent way. Whether you apply for a Fellowship or not, you'll need this for the academic job market.