A version of this article first appeared in Funding Insight on 9th March 2018 and is reproduced with kind permission of Research Professional. For more articles like this, visit www.researchprofessional.com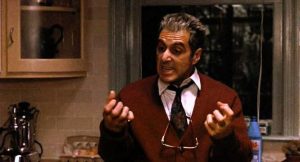 My previous post posed a question about whether applying for research funding was worth it or not, and concluded with a list of questions to consider to work out the answer. This follow-up is a list of costs and benefits associated with applying for external research funding, whether successful or unsuccessful. Weirdly, my list appears to contain more costs than benefits for success and more benefits than costs for failure, but perhaps that's just me being contrary…
If you're successful:
Benefits….
You get to do the research you really want to do
In career terms, whether for moving institution or internal promotion, there's a big tick in the box marked 'external research funding'.
Your status in your institution and within your discipline is likely to rise. Bringing in funding via a competitive external process gives you greater external validation, and that changes perceptions – perhaps it marks you out as a leader in your field, perhaps it marks a shift from career young researcher to fulfilling your evident promise.
Success tends to begat success in terms of research funding. Deliver this project and any future application will look more credible for it.
Costs…
You've got to deliver on what you promised. That means all the areas of fudge or doubt or uncertainty about who-does-what need to be sorted out in practice. If you've under-costed any element of the project – your time, consumables, travel and subsistence – you'll have to deal with it, and it might not be much fun.
Congratulations, you've just signed yourself up for a shedload of admin. Even with the best and most supportive post-award team, you'll have project management to do. Financial monitoring; recruitment, selection, and line management of one or more research associates. And it doesn't finish when the research finishes – thanks to the impact agenda, you'll probably be reporting on your project via Researchfish for years to come.
Every time any comparable call comes round in the future, your colleagues will ask you give a presentation about your application/sit on the internal sifting panel/undertake peer review. Once a funding agency has given you money, you can bet they'll be asking you to peer review other applications. Listed as a cost for workload purposes, but there are also a lot of benefits to getting involved in peer reviewing applications because it'll improve your own too. Also, the chances are that you benefited from such support/advice from senior colleagues, so pay it forward. But be ready to pay.
You've just raised the bar for yourself. Don't be surprised if certain people in research management start talking about your next project before this one is done as if it's a given or an inevitability.
Unless you're careful, you may not see as much recognition in your workload as you might have expected. Of course, your institution is obliged to make the time promised in the grant application available to you, but unless you've secured agreement in advance, you may find that much of this is taken out of your existing research allocation rather than out of teaching and admin. Especially as these days we no longer thing of teaching as a chore to buy ourselves out from. Think very carefully about what elements of your workload you would like to lose if your application is successful.
The potential envy and enmity of colleagues who are picking up bits of what was your work.
If you're unsuccessful…
Benefits…
The chances are that there's plenty to be salvaged even from an unsuccessful application. Once you've gone through the appropriate stages of grief, there's a good chance that there's at least one paper (even if 'only' a literature review) in the work that you've done. If you and your academic colleagues and your stakeholders are still keen, the chances are that there's something you can do together, even if it's not what you ideally wanted to do.
Writing an application will force you to develop your research ideas. This is particularly the case for career young researchers, where the pursuit of one of those long-short Fellowships can be worth it if only to get proper support in developing your research agenda.
If you've submitted a credible, competitive application, you've at least shown willing in terms of grant-getting. No-one can say that you haven't tried. Depending on the pressures/expectations you're under, having had a credible attempt at it buys you some license to concentrate on your papers for a bit.
If it's your first application, you'll have learnt a lot from the process, and you'll be better prepared next time. Depending on your field, you could even add a credible unsuccessful application to a CV, or a job application question about grant-getting experience.
If your institution has an internal peer review panel or other selection process, you've put you and your research onto the radar of some senior people. You'll be more visible, and this may well lead to further conversations with colleagues, especially outside your school. In the past I've recommended that people put forward internal expressions of interest even if they're not sure they're ready for precisely this reason.
Costs…
You've just wasted your time – and quite a lot of time at that. And not just work time… often evenings and weekends too.
It'll come as a disappointment, which may take some time to get over
Even if you've kept it quiet, people in your institution will know that you've been unsuccessful.
I've written two longer pieces on what to do if your research grant application is unsuccessful, which can be found here and here.