A version of this article first appeared in Funding Insight in July 2018 and is reproduced with kind permission of Research Professional. For more articles like this, visit www.researchprofessional.com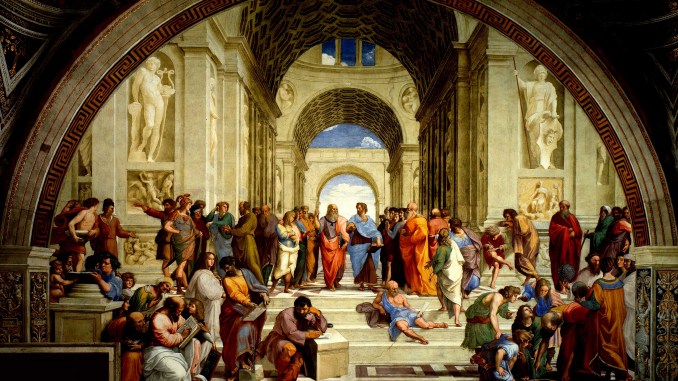 Many major research funding calls for substantial UKRI investments now include one or more workshops or events. These events typically aim:
(a) to publicise the call and answer questions from potential bidders; and
(b) to facilitate networking and to develop consortia, often including non-academic partners.
There's an application process to gauge demand and to allocate or ration places (if required) between different disciplines and institutions. These events are distinct from 'sandpit' events – which have a more rigorous and competitive application process and where direct research funding may result. They're also distinct from scoping meetings, which define and shape future calls. Some of the advice below might be applicable for those events, but my experience is limited to the call information day.
I've attended one such meeting and I found it very useful in terms of understanding the call and the likely competition for funding. While I've attended networking and idea generation events before, this was my first UKRI event, and I've come up with a few hints and tips that might help other first time attendees.
Don't send Research Development staff. People like me are more experienced at identifying similarities/differences in emphasis in calls, but we can only go so far in terms of networking and representing academics. However well briefed, there will come a point at which we can't answer further questions because we're not academics. Send an academic if you possibly can.
Hone your pitch. A piece of me dies inside every time I use a phrase like "elevator pitch", but the you're going to be introducing yourself, your team, and your ideas many, many times during the day. Prepare a short version and a long version of what you want to say. It doesn't have to be crafted word-for-word, but prepare the structure of a clear, concise introduction that you can comfortably reel off.
Be clear about what you want and what you're looking for. If you're planning on leading a bid, say so. If you're looking to add your expertise on X to another bid TBC, say so. If you're not sure yet, say so. I'm not sure what possible advantage could be gained about being coy. You could finesse your starting position by talking of "looking to" or "planning to" lead a bid if you want, but much better to be clear.
Don't just talk to your friends. Chances are that you'll have friends/former colleagues at the event who you may not see as often as you'd like, but resist spending too much time in your comfort zone. It'll limit your opportunities and will make you appear cliquey. Consider arranging to meet before or after the event, or at another time to catch up properly.
Be realistic about what's achievable. I'm persuadable that these events can and do shape the composition/final teams of some bids, but I wonder whether any collaboration starting from ground level at one of these events has a realistic chance of success.
Do your homework. Most call meetings invite delegates to submit information in advance, usually a brief biog and a statement of research interests. It's worth taking time to do this well, and having a read of the information submitted by others. Follow up with web searches about potential partners to find out more about their work, follow them on twitter, and find out what they look like if you don't already know. It's not stalking if it's for research collaboration.
Brush up your networking skills. If networking is something you struggle with, have a quick read of some basic networking guides. Best tip I was ever given – regard networking as a process to identify "how can I help these people?" rather than "how can I use these people to my advantage?" and it's much easier. Also, I find… "I think I follow you on twitter" an effective icebreaker.
Don't expect any new call info. There will be a presentation and Q&A, but don't expect major new insights. As not everyone can make these events, funders avoid giving any unfair advantages. Differences in nuance and emphasis can emerge in presentations and through questions, but don't expect radical additional insights or secret insider knowledge.
If your target call has an event along these lines, you should make every effort to attend. Send your prospective PI if you can, another academic if not, and your research development staff only if you must. Do a bit of homework… be clear about what you want to achieve, prepare your pitch, and identify the people you want to talk to, and you'll have a much better chance of achieving your goals.