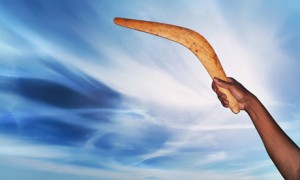 This article first appeared in Funding Insight on 11th May 2017 and is reproduced with kind permission of Research Professional. For more articles like this, visit  www.researchprofessional.com
* * * * * * * * * * * * * * * * * * ** *

Should I resubmit my unsuccessful research grant application?
No.
'No' is the short answer – unless you've received an invitation or steer from the funder to do so. Many funders don't permit uninvited resubmissions, so the first step should always be to check your funder's rules and definitions of resubmission with your research development team.
To be, or not to be
That's not to say that you should abandon your research proposal – more that it's a mistake to think of your next application on the same or similar topic as a resubmission. It's much better – if you do wish to pursue it – to treat it as a fresh application and to give yourself and your team the opportunity to develop your ideas. It's unlikely that nothing has changed between the date of submission and now. It's also unlikely that nothing could be improved about the underpinning research idea or the way it was expressed in the application.
However, sometimes the best approach is to let an idea go, cut your losses, avoid the sunk costs fallacy. Onwards and upwards to the next idea. I was recently introduced to the concept of a "negative CV", which is the opposite of a normal CV, listing only failed grant applications, rejected papers, unsuccessful conference pitches and job market rejections. Even the most eminent scholars have lengthy negative CVs, and there's no shame in being unsuccessful, especially as success rates are so low. It's really difficult – you've got your team together, you've been through the discussions and debates and the honing of your idea and then the grant writing, and then the disappointment of not getting funded. It's very definitely worth having meetings and discussion to see what can be salvaged and repurposed – publishing literature reviews, continuing to engage with stakeholders etc. It's only natural to look for some other avenue for your work, but sometimes it's best to move on to something else.
Here are two bits of wisdom that are both true in their own way:
If at first you don't succeed, try, try try again (William Edward Hickson)
The definition of insanity is doing the same thing over and over but expecting different results (disputed- perhaps Einstein or Franklin, but I reckon US Narcotics Anonymous)
So what should you do? What factors should you consider in deciding whether to rise from the canvas like Rocky, or instead emulate Elsa and Let It Go?
What being unsuccessful means… and what it doesn't
As a Canadian research council director once said, research funding is a contest, not a test. Research funding is a limited commodity, like Olympic medals, jobs, and winning lottery tickets. It's not an unlimited commodity like driving licenses or PhDs, commodities which everyone who reaches the required standard can obtain. Sometimes I think researchers confuse the two – if the driving test examiner says I failed on my three point turn, if I get it right next time (and make no further mistakes) I'll pass. But even if I respond adequately to all of the points made in the referees' comments, there's still no guarantee I'll get funded. The quality of my driving in the morning doesn't affect your chances of passing your test in the afternoon, but if too many applications are better than yours, you won't get funded. And just as many recruitment exercises produce more appointable candidates than posts, so funding calls attract far more fundable applications than the funds available.
Sometimes referees' comments can be misinterpreted. Feedback might list the real or perceived faults with the application, but (once the fundamentally flawed have been excluded) ultimately it's a competition about significance. What significance means is defined by the funder and the scheme and doesn't necessarily mean impact – it could be about academic significance, contribution to the field and so on.
As a public panel member for an NIHR scheme I've seen this from the inside – project proposals which are technically competent, sensible and feasible. Yet either because they fail to articulate the significance or because their research challenge is just not that significant an issue, they don't get funded because they're not competitive against similarly competent applications taking on much more significant and important research challenges. Feedback is given which would have improved the application, but simply addressing that feedback will seldom make it any more competitive.
When major Research Centre calls come out, I often have conversations with colleagues who have great ideas for perfectly formed projects which unfortunately I don't think are significant enough to be one of three or four funded across the whole of social sciences. Ideally the significance question, the "so what/who cares?" question should be posed before applying in the first place, but you should definitely look again at what was funded and ask it again of your project before considering trying to rework it.
Themed Calls Cast a Long Shadow
One of the most dispiriting grant rejection experiences is rejection from a targeted call which seemed perfect. It's not like an open call where you have to compete with rival bids on significance from all across your research council's remit – rather, the significance is already recognised.
Yet the reality is that narrower calls often have similarly low success rates. Although they're narrower, everyone who can pile in, does pile in. And deciding what to do next is much harder. Themed calls cast a long shadow – if as a funder I've just made a major investment in field X through niche call Y, I'm not sure how I'm going to feel about an X-related application coming back in through the open call route. Didn't we just fund a lot of this stuff? Should we fund more, especially if an idea like this was unsuccessful last time? Shouldn't we support something else? And I think this effect might be true even with different funders who will be aware of what's going on elsewhere. If a tranche of projects in your research area have been funded through a particular call, it's going to be very difficult to get investment through any other scheme anytime soon.
Switching calls, Switching funders
An exception to this might be the Global Challenges Research Fund or perhaps other areas where there's a lot of funding available (relatively speaking) and a number of different calls with slightly different priorities. Being unsuccessful with an application to an open call or a broader call and then looking to repurpose the research idea in response to a narrower themed call is more likely to pay off than the other way round, moving from a specific call to a general one. But even so, my advice would be to ban the "r" word entirely. It's not a 'resubmission', it's an entirely new application written for a different funding scheme with different priorities, even if some of the underlying ideas are similar.
This goes double when it comes to switching funders. A good way of wasting everyone's time is trying to crowbar a previously unsuccessful application into the format required by a different funder. Different funders have different priorities and different application procedures, formats and rules, and so you must treat it as a fresh application. Not doing so is a bit like getting out some love letters you sent to a former paramour, changing the name at the top, and reposting them to the current object of your affections. Neither will end well.
The Leverhulme Trust are admirably clear on this point, they're "keen to avoid assuming the role of 'funder of last resort'; that is, of routinely providing support for proposals which have been fully matched to the requirement of another funding agency, but have failed to win support on the grounds of either lack of quality or insufficient available funds." If you're going to apply to the Leverhulme Trust, for example, make it a Leverhulme-y application, and that means shifting not just the presentational style but also the substance of what you're proposing.
Whatever the change, forget any notion of resubmission if you're taking an idea from one call to another. Yes, you may be able to reuse some of your previous materials, but if you submit something clearly written for another call with the crowbar marks still visible, you won't get funded.
The Five Stages of Grant Application Failure
I'm reluctant to draw this comparison, but I wonder if responding to grant application rejection is a bit like the Kubler-Ross model of grief (denial, anger, bargaining, depression, and acceptance). Perhaps one question to ask yourself is if your resubmission plans are coming from a position of acceptance – in which case fine, but don't regard it as a resubmission – or a part of the bargaining stage. In which case…. perhaps take a little longer to decide what to do.
Further reading: What to do if your grant application is unsuccessful. Part 1 – What it Means and What it dDoesn't and Part 2 – Next Steps.