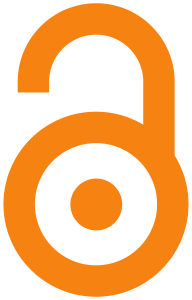 The thorny issue of "open access" – which I take to mean the question of how to make the fruits of publicly-funded research freely and openly available to the public – is one that's way above my pay grade and therefore not one I'll be resolving in this blog post.  Sorry about that.  I've been following the debates with some interest, though not, I confess, an interest which I'd call "keen" or "close".  No doubt some of the nuances and arguments have escaped me, and so I'll be going to an internal event in a week or so to catch up.  I expect it'll be similar to this one helpfully written up by Phil Ward over at Fundermentals.  Probably the best single overview of the history and arguments about open access is an article in this week's Times Higher article by Paul Jump – well worth a read.
I've been wondering about some of the consequences of open access that I haven't seen discussed anywhere yet.  This first post is about the needs of research users, and I'll be following it up with a post about what some consequences of open access for academics that may require more thought.
I wonder if enough consideration is being given to the needs and interests of potential readers and users of all this research which is to be liberated from paywalls and other restrictions.  It seems to me that if Joe Public and Joanna Interested-Professional are going to be able to get their mitts on all this research, then this has very serious implications for academic research and academic writing.  I'd go as far as to say it's potentially revolutionary, and may require radical and permanent changes to the culture and practice of academic writing for publication in a number of research fields.  I'm writing this to try to find out what thought has been given to this, amidst all the sound and fury about green and gold.
If I were reading an academic paper in a field that I was unfamiliar with, I think there are two things I'd struggle with.  One would be properly and fully understanding the article in itself, and the second would be understanding the article in the context of the broader literature and the state of knowledge in that area.  By way of example, a few years back I was looking into buying a rebounder – a kind of indoor mini-trampoline.  Many vendors made much of a study attributed to NASA which they interpreted as making dramatic claims about the efficacy of rebounder exercising compared to other kinds of exercise.  Being of a sceptical nature and armed with campus access to academic papers that weren't open access, I went and had a look myself.  At the time, I concluded that these claims weren't borne out by the study, which was really aimed at looking at helping astronauts recover from spending time in weightlessness.  I don't have access to the article as I'm writing this, so I can't re-check, but here's the abstract.  I see that this paper is over 30 years old, and that eight people is a very small sample size…. so… perhaps superseded and not very highly powered.  I think the final line of the abstract may back up my recollection ("… a finding that might help identify acceleration parameters needed for the design of remedial procedures to avert deconditioning in persons exposed to weightlessness").
For the avoidance of doubt, I infer no dishonesty nor nefarious intent on the part of rebounder vendors and advocates – I may be wrong in my interpretation, and even if I'm not, I expect this is more likely to be a case of misunderstanding a fairly opaque paper rather than deliberate distortion.   In any case, my own experience with rebounders has been very positive, though I still don't think they're a miracle or magic bullet exercise.
How would open access help me here?  Well, obviously it would give me access to the paper.  But it won't help me understand it, won't help me draw inferences from it, won't help me place it in the context of the broader literature.  Those numbers in that abstract look great, but I don't have the first clue what they mean.  Now granted, with full open access I can carry out my own literature search if I have the time, knowledge and inclination.  But it'll still be difficult for me to compare and contrast and form my own conclusions.  And I imagine that it'll be harder still for others without a university education and a degree of familiarity with academic papers, or who haven't read Ben Goldacre's excellent Bad Science.
I worry that open access will only make it easier for people with an agenda (to sell products, or to push a certain political agenda) to cherry-pick evidence and put together a new ill-deserved veneer of respectability by linking to academic papers and presenting (or feigning to present) a summary of their contents and arguments.  The intellectually dishonest are already doing this, and open access might make it easier.
I don't present this as an argument against open access, and I don't agree with a paternalist elitist view that holds that only those with sufficient letters after their name can be trusted to look at the precious research.  Open access will make it easier to debunk the charlatans and the quacks, and that's a good thing.  But perhaps we need to think about how academics write papers from now on – they're not writing just for each other and for their students, but for ordinary members of the public and/or research users of various kinds who might find (or be referred to) their paper online.  Do we need to start thinking about a "lay summary" for each paper to go alongside the abstract, setting out what the conclusions are in clear terms, what it means, and what it doesn't mean?
What do we do with papers that present evidence for a conclusion that further research demonstrates to be false?  In cases of research misconduct, these can be formally withdrawn, but we wouldn't want to do that in cases of papers that have just been superseded, not least because they might turn out to be correct after all, and are still a valid and important part of the debate.  Of course, where the current scientific consensus on any particular issue may not be clear, and it's less clear still how the state of the debate can be impartially communicated to research users.
I'd argue that we need to think about a format or template for an "information for non-academic readers" or something similar.  This would set out a lay summary of the research, its limitations, links to key previous studies, details of the publishing journal and evidence of its bona fides.  Of course, it's possible that what would be more useful would be regularly written and re-written evidence briefings on particular topics designed for research users.  One source of lay reviews I particularly like is the NHS Behind the Headlines which comments on the accuracy (or otherwise) of media coverage of health research news.  It's nicely written, easily accessible, and isn't afraid to criticise or praise media coverage when warranted.  But even so, as the journals are the original source, some kind of standard boiler plate information section might be in order.
Has there been any discussion of these issues that I've missed?  This all seems important to me, and I wouldn't want us to be in a position of finally agreeing what colour our open access ought to be, only to find that next to no thought has been given to potential readers.  I've talked mainly about health/exercise examples in this entry, but all this could apply  just as well to pretty much any other field of research where non-academics might take an interest.