A version of this article first appeared in Funding Insight in March 2019 and is reproduced with kind permission of Research Professional. For more articles like this, visit www.researchprofessional.com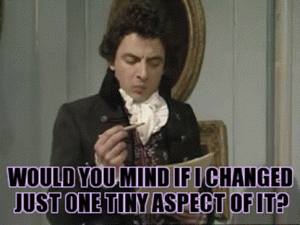 All funding schemes have a summary section as an essential part of the application form. On the UK research councils' JeS form, the instruction is to "[d]escribe the proposed research in simple terms in a way that could be publicised to a general audience".
But the summary is not just about publicising your research. The summary also:
primes your reader's expectations and understanding of your project
helps the funder to identify suitable experts to review your application
gives the reviewer a clear, straightforward, and complete overview of your project
helps your nominated funding panel introducer to summarise your application for the rest of the decision-making panel
acts as a prompt for the other panel members to recall your application, which they may have only skim-read
can be used once your project is successful, for a variety of purposes including ethics review; participant recruitment; impact work.
will appeal to non-academic panel members, especially for Leverhulme Trust applications.
How to make a mess of a summary
There are three main ways to make a mess of your summary.
1. Concentrating on the context – writing an introduction, not a summary.

I've written before about using too much background or introductory material (what I describe as 'the Star Wars error') but it's a particular problem for a summary. The reader needs some context and background, but if it's more than a sentence or two, it's probably too much. If you don't reach the "this research will" tipping point by a third of the way through (or worse, even later), there's too much background.
2. Writing to avoid spoilers – writing a blurb not a precis
I really admire film editors who produce movie trailers: they capture the essence of the film while minimising spoilers. However while a film trailer for The Sixth Sense, The Usual Suspects, or The Crying Game should omit certain key elements, a project summary needs to include all of them. An unexpected fifth-act twist is great for film fans, but not for reviewers. Their reaction to your dramatic twist of adding a hitherto unheralded extra research question or work package is more likely to earn you bafflement and a poor review than an Oscar.
3. Ignoring Plain English
The National Institute for Health Research's Research for Patient Benefit form asks for a "Plain English summary of research". As a former regional panel member, I have read many applications and some great examples of Plain English summaries of very complex projects. I have read applications from teams that have not tried at all, and from those whose commitment to Plain English lasts the first three paragraphs, before they lapse back.
Writing in Plain English is hard. It involves finding a way to forget how you usually communicate to colleagues, and putting yourself in the situation of someone who knows a fraction of what you do. Without dumbing down or patronising. If it wasn't hard to write in Plain English, we wouldn't need the expert shorthand of specialist language, which is usually created to simplify complicated concepts to facilitate clear and concise communication among colleagues.
Very few people can write their own Plain English summary. It's something you probably need help with, and your friendly neighbourhood research development officer might be well placed to do this – and might even draft it for you.
Incidentally, with NIHR schemes, beware not only of using specialist language, but also using higher-reading-level vocabulary and expressions when more simple ones will do. There's no need for a superabundance of polysyllabic terminonlogy. The Levehulme Trust offers some useful guidance on writing for the lay 'lay reader'.
When to write it
Should you write the summary when you start the application, or when you've finished it? Ideally both.
You should sketch out your summary when you start writing – if you can't produce a bullet point summary of your project you're probably not ready to write it up as an application. Save plenty of time at the very end to rework it in the light of your completed project. Above all, get as much outside input on your summary as you can. It is the most important part of the application, and well worth your time and trouble.